PestFacts SE Reporter
Decision aid tool
Monitoring tool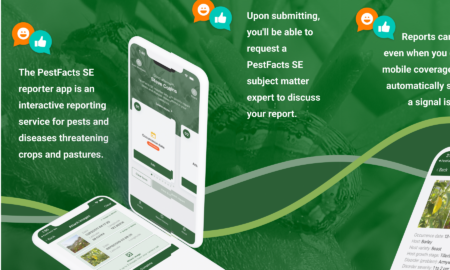 PestFacts SE Reporter lets you report observations of invertebrates found in grain crops and pastures in Victoria and southern NSW to our team at Cesar Australia.
Use PestFacts SE Reporter to let us know what you are seeing in the field, or to request help. We're interested in hearing all questions and observations relating to pest or beneficial invertebrate activity in grain crops and pastures – even the 'usual' ones!
Your reports will help to update the Australian grains industry about relevant invertebrate topics and activity by informing PestFacts south-eastern article content and alerts emailed to our subscribers and published on our website.
Your reports will also be recorded in the PestFacts map.
Download PestFacts SE Reporter