Do you have unwelcome guests in your crop that just won't go away? Free insecticide resistance testing of green peach aphid is being offered to grain growers and advisors again this growing season.
Led by Cesar Australia, in collaboration with CSIRO, DPIRD, ISK, BASF and Corteva, this testing service will help growers in making informed chemical application decisions as well as support researchers better understand the distribution of resistance in green peach aphid (Myzus persicae) populations.
This resistance research, which began in 2020, is undertaken as part of a GRDC-investment exploring insecticide resistance in the green peach aphid across Australian grain growing regions.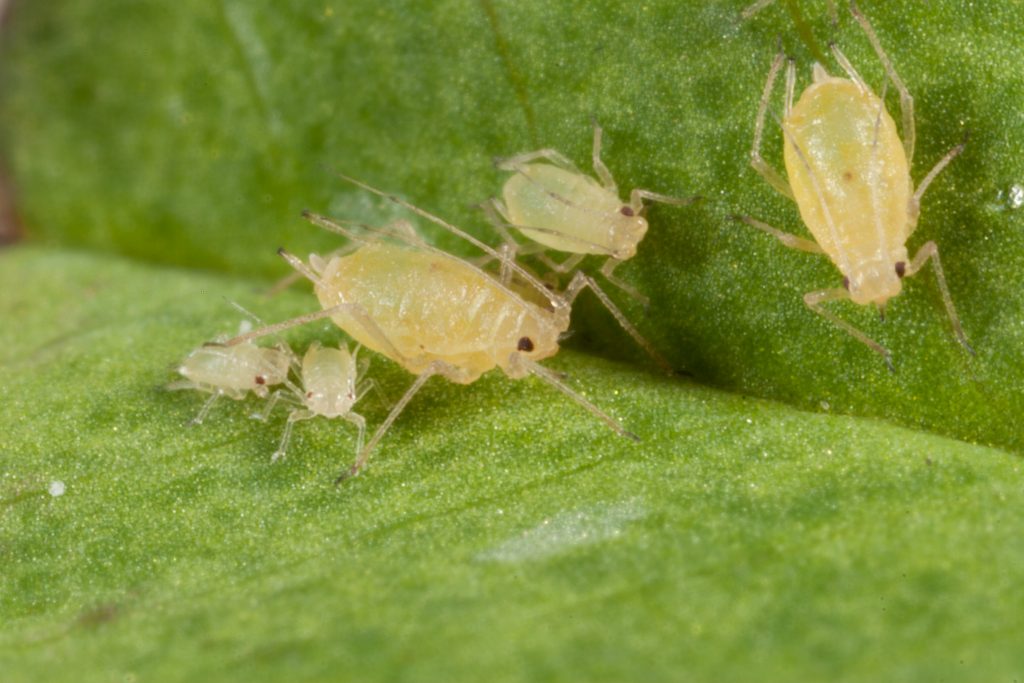 Crop damage from green peach aphids
Green peach aphid feed on a wide variety of different grain crops, however, are of particular concern in canola.
While green peach aphid only occasionally cause significant damage to grain crops through their direct feeding, they are an important vector of over 100 plant viruses. This includes Turnip yellows virus (formerly known as Beet western yellows virus) which can cause seed yield losses of over 40% in canola when infected during seedling stage of development.
For more information on green peach aphid see Pestnotes
Insecticide resistance in aphids
GPA populations in Australia are known to have evolved resistance to synthetic pyrethroids, carbamates, organophosphates and neonicotinoids. Resistance to these chemicals is widespread with resistance to all four of these chemical groups detected in populations in Western Australia, South Australia, Victoria, New South Wales, Tasmania and Queensland.
Reduced sensitivity to sulfoxaflor (Transform®) was also detected by Cesar Australia and CSIRO in multiple GPA populations from the Esperance region of Western Australia following control failures in 2019.
For further information see the Resistance Management Strategy for green peach aphid.
Submit your aphids for testing
Undertaking research to better understand the distribution of insecticide resistance in aphid pests is important for ensuring that growers are able to make informed chemical application decisions regarding their local resistance risks and reduce the likelihood of control failures.
To support this ongoing research, we are asking growers and advisors to send in green peach aphid samples for testing. The resistance testing will be completed at no cost to the sender and the individual results will be provided to the grower or advisor following the completion of the tests.
We are interested in receiving:
Green peach aphid populations that have survived a chemical application or have suspected chemical resistance.
Other aphid species that are present where there are control failures.
How to send in your samples
To ensure the success of the testing we ask that you please follow the procedure outlined in the aphid collection guidelines. If you have any queries, please contact Samantha Ward at sward@cesaraustralia.com.   
If you are unsure if you have green peach aphid, you can contact the PestFacts south-eastern team at Cesar Australia for free aphid identification assistance (pestfacts@cesaraustralia.com).
For more information about managing green peach aphid, see our Best Management Practice Guide.