PestFacts map
Monitoring tool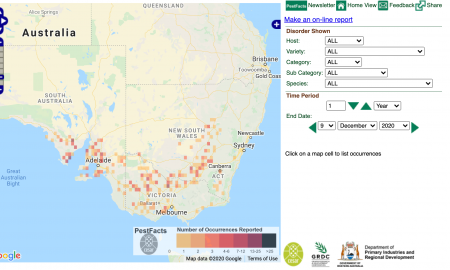 PestFacts map is a tool that allows you to view the location of invertebrate crop pests that have been reported to Cesar Australia through PestFacts south-eastern since 2006.
To search for a particular pest, simply choose a host, a disorder and a time period using the controls to the right of the map.
This GRDC investment was led by The Department of Primary Industries and Regional Development's (DPIRD) and undertaken in partnership with Cesar Australia and SARDI between 2010-2013.