As we have now entered the warmer months of the year, migrations of the fall armyworm, Spodoptera frugiperda, to south-eastern Australia are a very real possibility.
With the first detections of moth and larvae in northern and central NSW during October, here's a recap of what you need to know about this recently introduced crop pest.
Fall armyworm biology
During March we outlined how fall armyworm was unlikely to be an issue for much of the winter-cropping season in south-eastern Australia because of two limitations:
Fall armyworm requires temperatures to be above a certain threshold for development – approximately 12.57°C for egg to adult development.
The fall armyworm doesn't have a diapause phase; it cannot survive cold winters in an 'inactive' state.
However, the fall armyworm can overcome these two limitations during warmer months.
By taking advantage of its ability to migrate and disperse thousands of kilometres, it may arrive down south from more northern regions where it survives for several months of the year or year-round (Figure 1).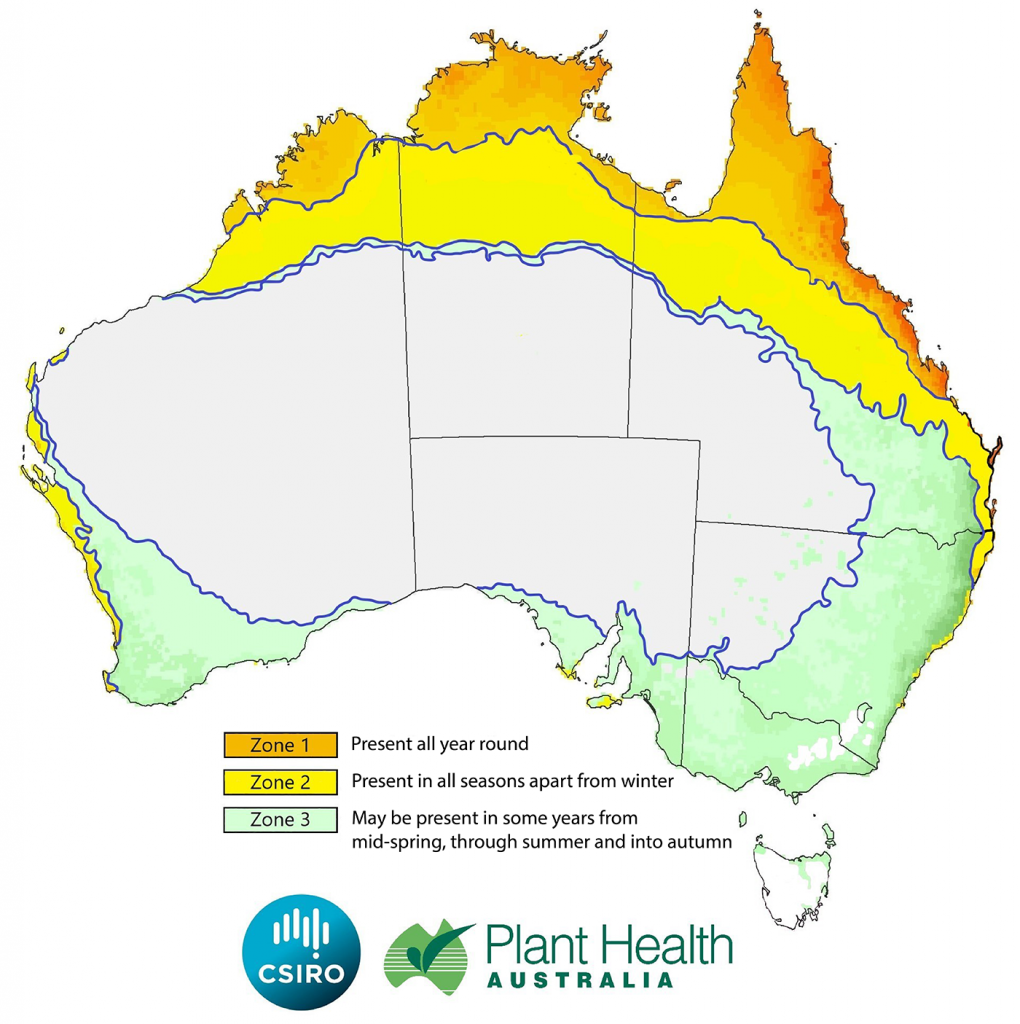 Summer grains and forage crops at risk
The fall armyworm has a wide host range and some summer crops may be at risk in south-eastern cropping systems.
Since its arrival in the Queensland tropics in January, it has been observed to be mostly damaging to maize (and sweet corn).
Other summer grain crops which have experienced minor fall armyworm feeding damage include sorghum and millet.
Rice and C4 pasture grasses are also listed as hosts in the literature, although they are less preferred than maize and sorghum.
Monitoring fall armyworm
Should the fall armyworm arrive in south-eastern regions, the adult moth stage can be monitored with pheromone lures and bucket traps. A permit is available for use of lures and dichlorvos cubes in traps (PER89169).
While the pheromone lures are formulated to mimic the female fall armyworm scent to attract male fall armyworm, please be aware that other moth or invertebrate species can be caught in these traps (bycatch). For example, monitoring efforts in Queensland with fall armyworm lures have also caught other species, predominately false armyworm (Leucania loreyi).
As the complex and incidence of moth species varies between northern tropical/sub-tropical climates and temperate conditions in the south-east, we are not yet sure what sort of bycatch fall armyworm pheromone traps may incur. This summer, the PestFacts south-eastern team, will be investigating this question.
Suspect fall armyworm?
To report the fall armyworm in NSW or Victoria contact the Exotic Plant Pest Hotline 1800 084 881 or your local state department of agriculture (NSW – biosecurity@dpi.nsw.gov.au; VIC – Crop.Safe@agriculture.vic.gov.au).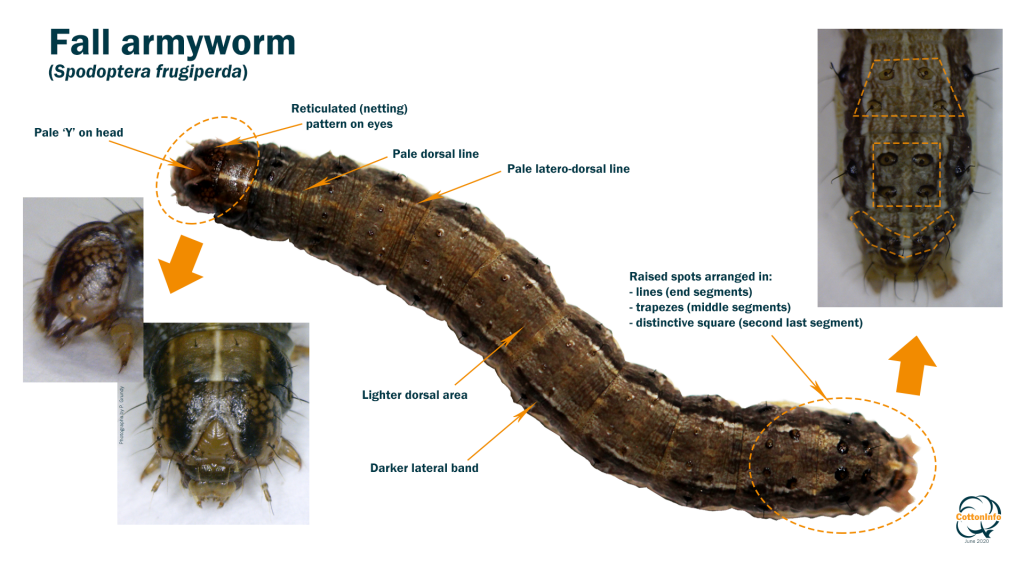 A new resource available
Want more information on the fall armyworm in Australia?
A comprehensive 'Fall armyworm continuity plan' has been developed and contains a wealth of information on identification, biology, monitoring and management considerations.
The plan was developed from a Grains Research Development Corporation investment initiative led by Cesar Australia with project partners Plant Health Australia, Centre for Agriculture and Bioscience International, and the Queensland Department of Primary Industries.