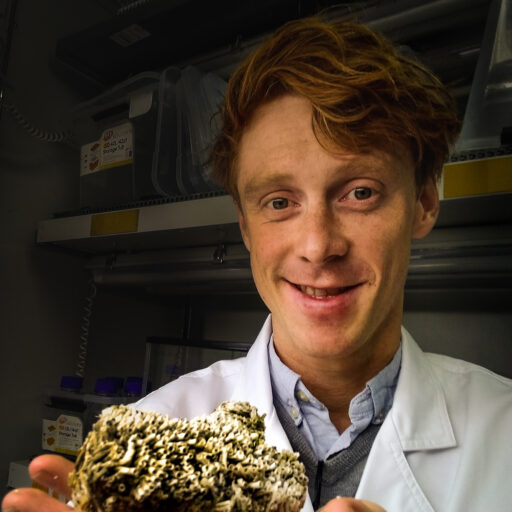 Evatt Chirgwin
Research Scientist
Bachelor of Science with Honours (Ecology and Evolutionary Biology), PhD Evolutionary Biology and Climate Change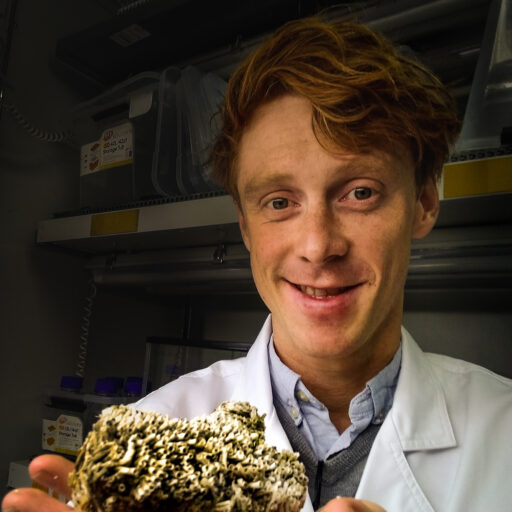 Evatt is captivated by how animal and plant populations adaptively evolve to overcome the challenges posed by their environment. At Cesar, he investigates how pest species evolve resistance to pesticides and other management practices so these species can be controlled by the agricultural industry in the most effective and sustainable way.
Growing up on the Mornington Peninsula, Evatt was always curious about the diversity of life that surrounded him—from the tiny intertidal rock pools to the expansive eucalypt forests. This curiosity eventually led him to undertake a PhD at Monash University where he used quantitative genetics to explore the potential of marine invertebrate populations to adaptively evolve under future levels of ocean warming. He is also actively interested in making scientific research more broadly accessible, which has led him to work with organisations such as Remember the Wild to educate the broader community about biodiversity in their local area.
Outside of work, Evatt loves spending his time hiking and searching for new dive spots along the Victorian coast.
Umina, PA, Kemp, S, Babineau, M, Maino, JL, Roberts, I, Govender, A, McDonald, G, Popay, AJ, Hume, DE, Hardwick, S, Richards, NK, Reynolds, O, Chirgwin, E (2021) Pests of Australian dairy pastures: distribution, seasonality and potential impacts on pasture production. Austral Entomology 60, 763– 781.
Umina, PA, Reidy-Crofts, J, Edwards, O, Chirgwin, E, Ward, S, Maino, J, Babineau, M (2021) Susceptibility of the Cowpea Aphid (Hemiptera: Aphididae) to Widely Used Insecticides in Australia. Journal of Economic Entomology. toab210.
Chirgwin, E, Connallon, T, Monro, K (2021) The thermal environment at fertilization mediates adaptive potential in the sea. Evolution Letters 5, 154-163.
Chirgwin E, Marshall DJ, Monro K (2020) Physical and physiological impacts of ocean warming alter phenotypic selection on sperm morphology. Functional Ecology 34, 646– 657.
Chirgwin E, Monro K (2020) Correlational selection on size and development time is inconsistent across early life stages. Evolutionary Ecology 34, 681–691.
Chirgwin E, Marshall DJ, Sgrò CM, Monro K (2018) How does parental environment influence the potential for adaptation to global change? Proceedings of the Royal Society B: Biological Sciences 285, 1-10.
Chirgwin E, Marshall DJ, Sgrò CM, Monro K (2017). The other 96%: Can neglected sources of fitness variation offer new insights into adaptation to global change? Evolutionary Applications 10, 267-275.
Chirgwin, E, Monro K, Sgrò CM, Marshall DJ (2015) Revealing hidden evolutionary capacity to cope with global change. Global Change Biology 21, 3356-3366.