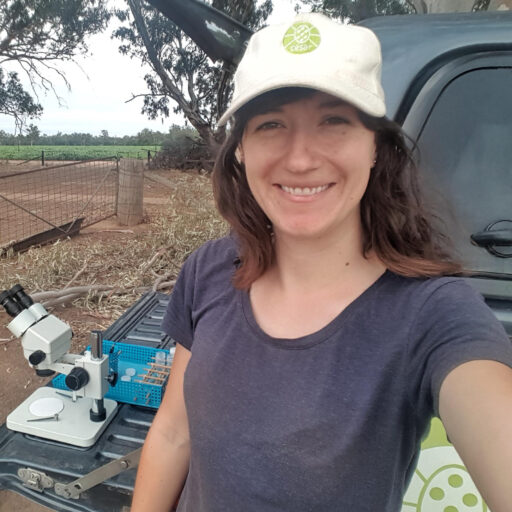 Elia Pirtle
Research Scientist
Bachelor of Science with Honours, PhD Zoology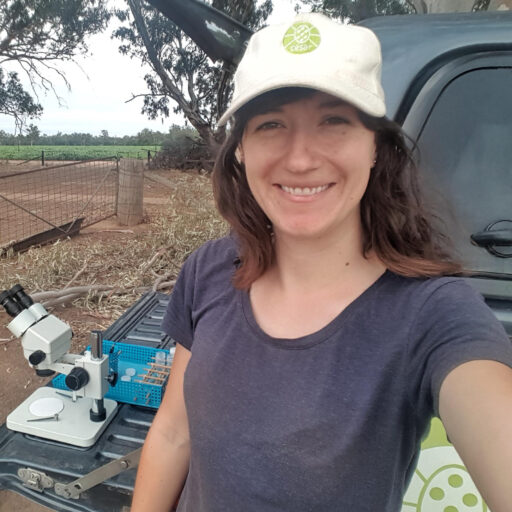 Elia develops surveillance and management tools to help prepare Australia for incursions of exotic insect pests, such as the vegetable leafminer fly. She also runs microcosm studies to determine the efficacy of pest control options. Elia loves being part of a team that has a strong focus on practical research outcomes. She grew up in the desert surrounded by a menagerie of animals, and has since been passionate about environmental sustainability and conservation.
After graduating from her Bachelor's degree with First Class honours, she left her hometown of Reno, Nevada for Australia, to pursue a PhD at the University of Melbourne. Here she studied how reptiles stay cool and hydrated under extreme environmental conditions, using a combination of laboratory and field experiments, and computer modelling. Her research took her to remote parts of the North American and Australian desert ecosystems, which suited her well as she loves nothing more than working out in the field.
Elia is passionate about making science accessible to people of all ages and backgrounds. She also loves to explore the ways that science can be communicated through art.
Ward S, van Helden M, Heddle T, Ridland P, Pirtle E, Umina P (2020) Biology, ecology and management of Diuraphis noxia (Hemiptera: Aphididae) in Australia. Austral Entomology 59, 238-252.
Ridland PM, Umina P, Pirtle EI, Hoffmann AA (2020) Potential for biological control of the vegetable leafminer, Liriomyza sativae, in Australia with parasitoid wasps. Austral Entomology 59, 16-36.
Kirkland LS, Pirtle EI, Umina P (2018) Responses of the Russian wheat aphid (Diuraphis noxia) and bird cherry oat aphid (Rhopalosiphum padi) to insecticide seed treatments in wheat. Crop and Pasture Science 69, 966-73.
Maino JL, Pirtle EI, Kearney MR (2017) The effect of egg size on hatch time and metabolic rate: theoretical and empirical insights on developing insect embryos. Functional Ecology 31, 227-234.