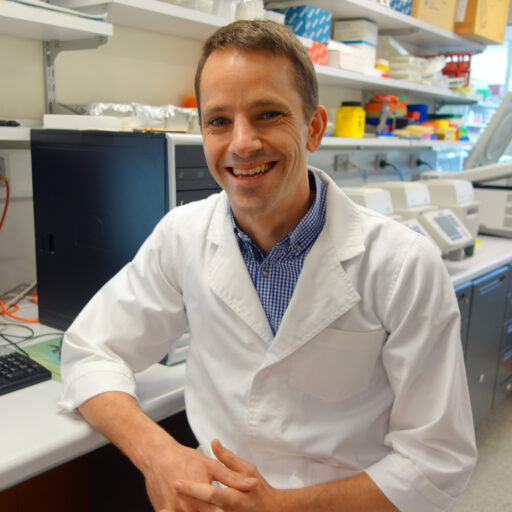 Anthony van Rooyen
Research Scientist (Genetics)
Bachelor of Science with Honours (Biochemistry)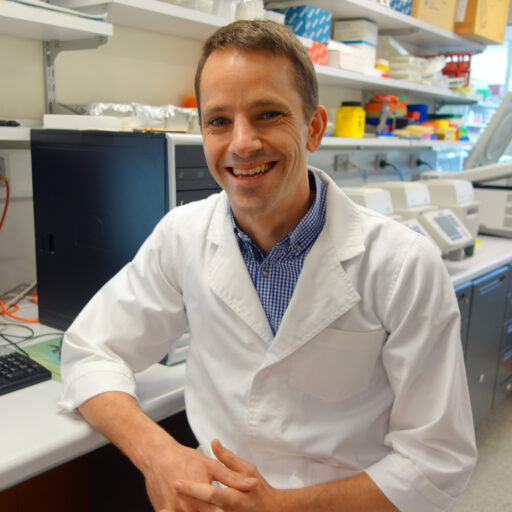 Anthony van Rooyen provides critical genetic analysis, research and innovation at Cesar Australia. His portfolio includes projects on animal health, biosecurity, monitoring, genetic rescue and insect pest management. He loves that his work involves a wide variety of projects, which has meant that he has been able to get out in the field and apply technology to many different areas.
While Anthony has a broad skillset and knowledge of contemporary genetics, his real skill is in applying these genetic "toolkits" for positive outcomes in sustainability and conservation. He likes to do this by working with clients and researchers from a diverse range of disciplines, and will always spend time with them first get a thorough understanding of their needs.
Anthony grew up on a picturesque farm nestled between the Pacific Ocean and the Southern alps which nurtured a strong interest for agriculture and environment. This led him to Lincoln University, Canterbury where he achieved First Class Honours in Biochemistry. Prior to joining cesar he was part of a research team investigating the effects of ocean acidification on seafloor ecosystems in Antarctica, although, by being based in temperature/pH controlled labs in New Zealand he missed out on those Antarctic conditions.
Tingley R, Greenless M, Oertel S, van Rooyen AR, Weeks AR (2019) Environmental DNA sampling as a surveillance tool for cane toad Rhinella marina introductions on offshore islands. Biological Invasions 21, 1-6.
Alavi Y, van Rooyen A, Elgar MA, Jones TM, Weeks AR (2018) Novel microsatellite markers suggest the mechanism of parthenogenesis in Extatosoma tiaratum is automixis with terminal fusion. Insect Science 25, 24-32.
Lugg WH, Griffiths J, van Rooyen AR, Weeks AR, Tingley R (2018) Optimal survey designs for environmental DNA sampling. Methods in Ecology and Evolution 9, 1049-1059.
Bellgrove A, van Rooyen A, Weeks AR, Clark JS, Doblin MA, Miller AD (2017) New resource for population genetics studies on the Australasian intertidal brown alga, Hormosira banksii: isolation and characterization of 15 polymorphic microsatellite loci through next generation DNA sequencing. Journal of Applied Phycology 29, 1721-1727.
de Little SC, Edwards O, van Rooyen A, Weeks A, Umina P (2017) Discovery of metabolic resistance to neonicotinoids in green peach aphids (Myzus persicae) in Australia. Pest Management Science 73, 1611-1617.
Guillera-Arroita G, Lahoz Monfort JJ, van Rooyen AR, Weeks AR, Tingley R (2017) Dealing with false positive and false negative errors about species occurrence at multiple levels. Methods in Ecology and Evolution 8, 1081–1091.
Weeks AR, Heinze D, Perrin L, Stoklosa J, Hoffmann AA, van Rooyen A, Kelly T, Mansergh I (2017) Genetic rescue increases fitness and aids rapid recovery of an endangered marsupial population. Nature Communications 8, 1-6.
Miller AD, van Rooyen A, Rašić G, Ierodiaconou DA, Gorfine HK, Day R, Wong C, Hoffmann AA, Weeks AR (2016) Contrasting patterns of population connectivity between regions in a commercially important mollusc Haliotis rubra: integrating population genetics, genomics and marine LIDAR data. Molecular Ecology 25, 3845-3864.
Smart AS, Weeks AR, van Rooyen AR, Moore A, McCarthy MA, Tingley R (2016) Assessing the cost-efficiency of environmental DNA sampling. Methods in Ecology and Evolution 7, 1291-1298.
Smart AS, Tingley R, Weeks AR, van Rooyen AR, McCarthy MA (2015) Environmental DNA sampling is more sensitive than a traditional survey technique for detecting an aquatic invader. Ecological Applications 25, 1944-1952.
Tingley R, Weeks AR, Smart AS, van Rooyen AR, Woolnough AP, McCarthy MA (2015) European newts establish in Australia, marking the arrival of a new amphibian order. Biological Invasions 17, 31-37.
Miller AD, Sweeney OF, Whiterod NS, van Rooyen AR, Hammer M, Weeks AR (2014) Critically low levels of genetic diversity in fragmented populations of the endangered Glenelg spiny freshwater crayfish (Euastacus bispinosus). Endangered Species Research 25, 43 – 55.
Umina PA, Edwards O, Carson P, van Rooyen A, Anderson A (2014) High levels of resistance to carbamate and pyrethroid chemicals widespread in Australian Myzus persicae (Hemiptera: Aphididae) populations. Journal of Economic Entomology 107, 1626-1638.
Weeks AR, Smith MJ, van Rooyen A, Maple D, Miller AD (2014) A single panmictic population of endemic red crabs, Gecarcoidea natalis, on Christmas Island with high levels of genetic diversity. Conservation Genetics 15, 909 – 919.
Miller AD, van Rooyen A, Sweeney OF, Whiterod NS, Weeks AR (2013) The development of 10 polymorphic microsatellite markers through next generation sequencing and a preliminary population genetic analysis for the endangered Glenelg spiny crayfish, Euastacus bispinosus. Molecular Biology Reports 40, 4415-4419.
Weeks AR, van Rooyen A, Mitrovski P, Heinze D, Winnard A, Miller AD (2013) A species in decline: genetic diversity and conservation of the Victorian eastern barred bandicoot, Perameles gunnii. Conservation Genetics 14, 1243-1254.
Cummings V, Hewitt J, van Rooyen A, Currie K, Beard S, Thrush S, Norkko J, Barr N, Heath P, Halliday J, Sedcole R, Gomez A, McGraw C, Metcalf V (2012) Ocean Acidification at High Latitudes: Potential Effects on Functioning of the Antarctic Bivalve Laternula elliptica. PLoS ONE 6, e16069.
Miller AD, van Rooyen A, Ayres RM, Raadik TA, Fairbrother P, Weeks AR (2012) The development of 24 polymorphic microsatellite loci for the endangered barred galaxias, Galaxias fuscus, through next generation DNA sequencing. Conservation Genetic Resources 4, 613-616.